Bloody bandages for Second Life avatars now for sale!
October 13th, 2010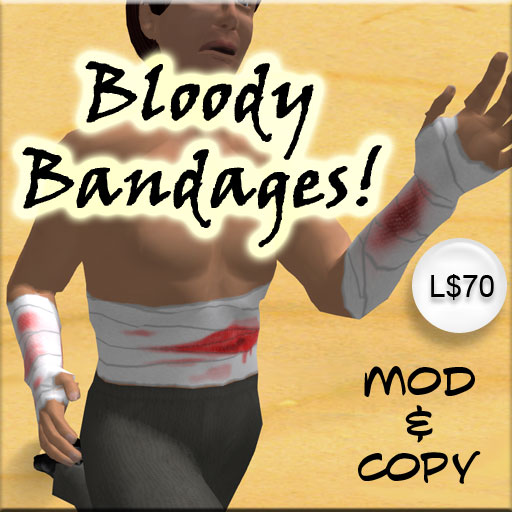 I've finally gotten these bloody bandages up on Second Life! Click on the image to buy them from the Second Life Marketplace. I also have these in a twin-pack with the non-bloody bandages. The price basically equals a U.S. quarter.
These bandages are worn on your avatar as either a shirt, undershirt, and/or gloves so you can mix/match however you like.