Happy Birthday to me!
January 6th, 2009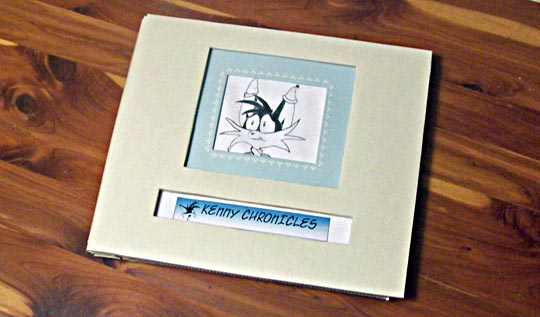 For my birthday, my mom got me the first ever Kenny Chronicles hardback collection! No, I'm not selling these, heh. She put several of my latest comics into a scrapbook so I can show my comics to people. Useful!
Hey, if YOU want to get me a birthday present too, you can use the button below to send a little something via Paypal. These donations might be put toward some movie rentals, a meal, or something even bigger if people are generous… like a phone with full text keyboard for more Twitter updates, maybe?
No cash? Fan art is a great gift too! I plan on including a fan art section when I do my site redesign in a few months. I'm waiting for the next version of ComicPress before redesigning.