Extreme Makeover (Joplin) Home Edition live reveal was on GMA
October 26th, 2011
Good Morning America gave a more in-depth look at the first Extreme Makeover Home Edition house in Joplin, MO than I expected. Really nice inside. Cut off by commercial at end, but they still spent more time on it than I expected. The first house revealed was for a firefighter who lost his house and was working during the tornado. He couldn't contact his family for a while to be sure they were okay(they were). Excellent choice, Extreme Makeover. 6 more houses to be revealed this afternoon, not live on TV, although our local news will surely show some footage. Episode tentatively scheduled for January 20th.
By they way, I'm from Joplin(Kenny Headquarters undamaged), which is why I'm reporting on this. I hope traffic will die down in that area before I stop by Radio Shack across from the spectator parking area.
Here's the Move That Bus! moment from a builder's perspective:
Move That Bus – From Sam Clifton's Point Of View
Photo from this Springfield News-Leader article: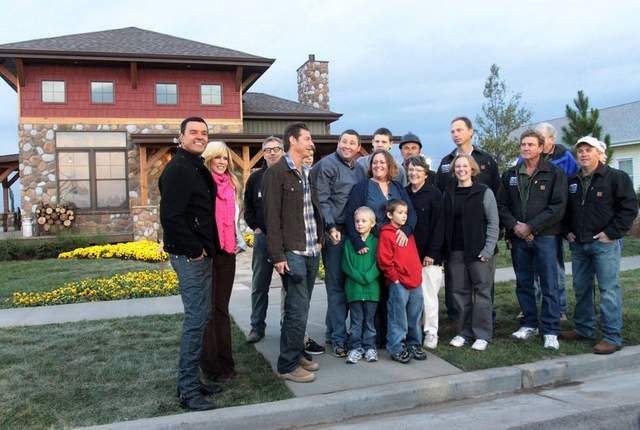 Also, Good Morning America's website has a nice widget showing before-after photos of their previous house here.